LIBERTY CLASSIC DRAWS WORLD'S TOP WOMEN'S TEAMS TO PHILLY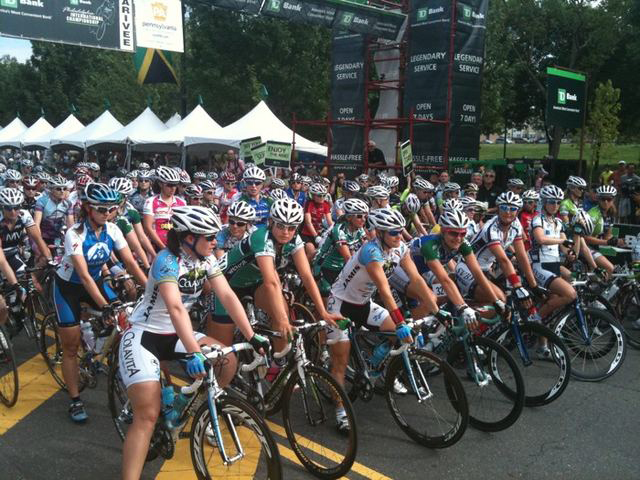 The world's premier women's cycling teams will descend upon Philadelphia on June 5th to contest the 18th annual Liberty Classic, the longest-running, most prestigious race in the country. The big news this year is that in addition to the all-star cast of domestic teams, five of the top internationally-ranked (UCI) teams have confirmed they will be lining up to tackle the infamous Manayunk Wall and more.
The 2010 Liberty Classic champions, HTC-Highroad, will return to defend their title. The team is having a spectacular 2011 and currently enjoys the top spot in the world rankings. The biggest threat to HTC-Highroad will be the Italian/American Team Colavita/Forno D'Asolo, whose stellar roster includes the current World Road Champion, Giorgina Bronzini (ITA), and current NRC Champion, Cath Cheatley (NZ). The team has added some big talent and will be looking to improve upon their podium results in this year.
 "I am looking forward to bringing a really strong team to the Liberty Classic.  With the World Champion and 2010 Liberty Classic podium finisher, Theresa Cliff-Ryan (USA), I am expecting great things," said Colavita team director Rachel Heal. "We're on a roll this year with eight victories already, and with New Jersey being home to our major sponsors Colavita and Jamis, I am hoping to bring them a result on their own doorstep."
Challenging these teams will be a big undertaking. Look to California-based Team Tibco to shake it up, as they have been honing their skills on the European race circuit. The final two UCI contenders and podium potentials are the Canadian team Juvederm-Specialized-Mazda and another Italian/American squad, Diadora-PastaZara-Manhattan.
The Liberty Classic race consists of four laps of a 14.4-mile circuit through Philadelphia with four steep climbs up the grueling Manayunk Wall and is held during the men's race on the same course. With the highest caliber talent in attendance, a victory in Philadelphia is a crowning achievement in the world of women's professional cycling.